[19-April-2015] BP MS150 & Team Atlantica
[19-April-2015] BP MS150 & Team Atlantica
The MS150 is now over and this year we had the added logistical challenge when Day 1 of the ride was suddenly cancelled due to severe weather and washed out the fairgrounds at La Grange. There had been a considerable amount of planning for this event and the last minute cancellation (Friday afternoon) by the MS150 administration provided an unwelcome challenge to the plans which were well in place by that point.
Needless to say the planning committee rose to the challenge with alternate plans and preparations to meet the needs of the team.
For the riders, it was a demanding Sunday with afternoon temperatures in excess of 90°F / 32.2°C and of course, a persistent wind in the wrong direction. Atlantica had over twenty riders on the team, five of which were "first time riders" and all of them, despite less than ideal conditions, crossed the finish line completing the event.
Team Atlantica surpassed their previous fundraising efforts and has raised almost $20,000 at this point for the MS Society.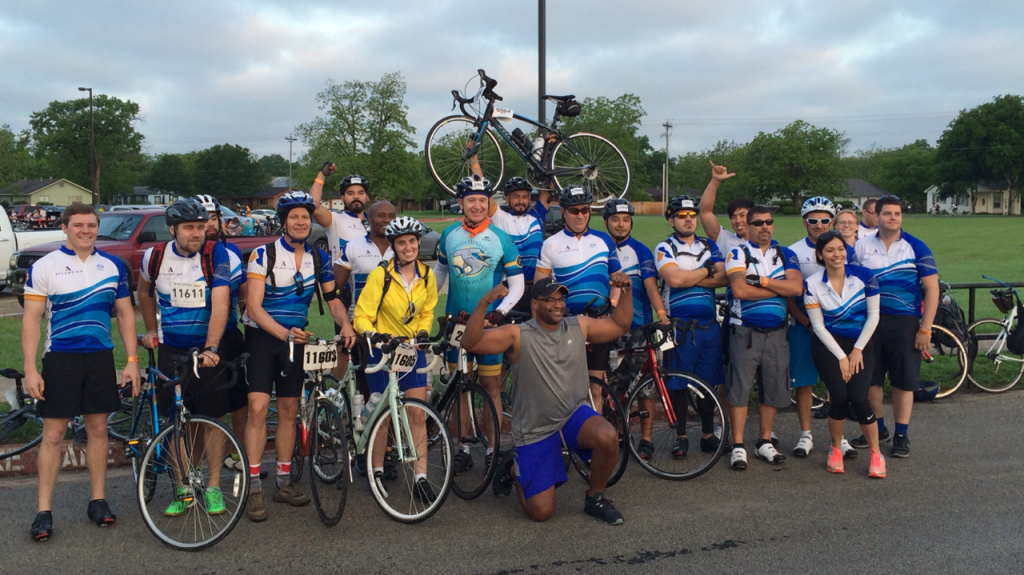 ---
---
---