Board of Directors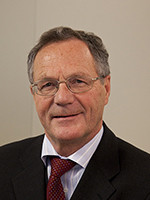 Helge Haakonsen / Chairman
Mr. Haakonsen has more than 40 years experience in the oil and gas and shipping sectors. Since 1972 until retirement in the fall of 2009 Mr. Haakonsen was employed by Fred Olsen related companies and held a number of senior project, management and board positions within the offshore and tanker industries, including shipbuilding, offshore construction, offshore drilling and floating production. From 1997 to retirement Mr. Haakonsen was employed as CEO and President by Fred Olsen Energy ASA. Mr. Haakonsen received a B.Sc. degree in marine engineering from the University of Newcastle upon Tyne, England and a B-Sc in business administration from the Norwegian School of Business Administration.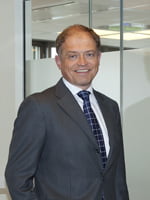 Pål Reiulf Olsen / Deputy Chairman
Mr. Olsen has 20 years of experience in the oil and gas sector and joined HitecVision in 2009. He has for the past 14 years been Director, Corporate Finance, in the Norwegian investment bank First Securities ASA (formerly Elcon Securities AS) and has for the past ten years headed First's energy sector corporate finance team. Prior to joining Elcon Securities Mr. Olsen served as Chief Controller and Head of Strategic Planning in Aker ASA, parent company of the Aker Group. Mr. Olsen received a MSc in Business from the Norwegian School of Economics and Business Administration in 1982 and is a CPA.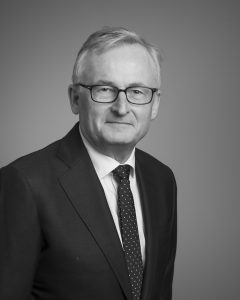 Alf Thorkildsen
Mr. Alf C.Thorkildsen joined the HitecVision partner group in 2013 from the position as Chief Executive Officer of Seadrill (2008-2012). From 2007 to 2008 Mr. Thorkildsen served as Chief Operating Officer in Seadrill. From 2002 to 2006, Mr. Thorkildsen was the Chief Financial Officer for the offshore drilling contractor Smedvig, and following the acquisition of Smedvig by Seadrill, Mr. Thorkildsen served as the Chief Financial Officer in Seadrill until 2007. Prior to joining Smedvig, Mr. Thorkildsen worked for more than 20 years at Royal Dutch Shell plc, or Shell, in various senior positions. Mr. Thorkildsen graduated from Oslo Business School with a degree in economics and from Arizona State University with a Masters of Business Administration.