Board of Directors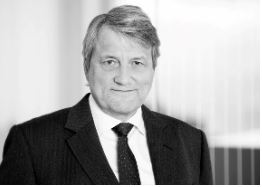 Erling Lind / Chairman
He is a partner in the law firm Ro Sommernes Advokatfirma DA in Oslo. Prior to becoming a partner in this firm, in January 2018, he was a partner in Advokatfirmaet Wiersholm AS for 30 years. Mr. Lind advises clients in mergers and acquisitions, financing matters, corporate law and other commercial law issues in a variety of industries. He has a long standing relationship with the oil service industry in general and the drilling industry in particular. Mr. Lind has, in the past, served as a non-executive director of various subsidiaries in the Seadrill Group (Asia Offshore Drilling Ltd., Sevan Drilling ASA) and in Borr Drilling Limited.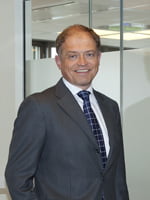 Pål Reiulf Olsen / Deputy Chairman
Mr. Olsen has 20 years of experience in the oil and gas sector and joined HitecVision in 2009. He has for the past 14 years been Director, Corporate Finance, in the Norwegian investment bank First Securities ASA (formerly Elcon Securities AS) and has for the past ten years headed First's energy sector corporate finance team. Prior to joining Elcon Securities Mr. Olsen served as Chief Controller and Head of Strategic Planning in Aker ASA, parent company of the Aker Group. Mr. Olsen received a MSc in Business from the Norwegian School of Economics and Business Administration in 1982 and is a CPA.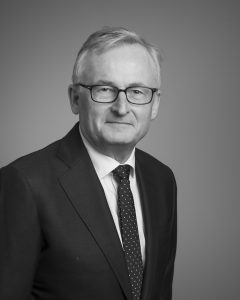 Alf Thorkildsen
Mr. Alf C.Thorkildsen joined the HitecVision partner group in 2013 from the position as Chief Executive Officer of Seadrill (2008-2012). From 2007 to 2008 Mr. Thorkildsen served as Chief Operating Officer in Seadrill. From 2002 to 2006, Mr. Thorkildsen was the Chief Financial Officer for the offshore drilling contractor Smedvig, and following the acquisition of Smedvig by Seadrill, Mr. Thorkildsen served as the Chief Financial Officer in Seadrill until 2007. Prior to joining Smedvig, Mr. Thorkildsen worked for more than 20 years at Royal Dutch Shell plc, or Shell, in various senior positions. Mr. Thorkildsen graduated from Oslo Business School with a degree in economics and from Arizona State University with a Masters of Business Administration.
Kristan Bodden
Kristan Bodden is the founder and Chief Executive Officer of Maritime Finance Company Ltd, an investment firm focused on investments in the offshore and shipping sectors. Prior to Maritime Finance Company, Mr. Bodden was Partner and Head of Credit at Helios Advisors, an investment management firm focused on basic industries where he focused on performing credit, distressed debt, and special situations investments. Mr. Bodden has served on a number of the boards of private and public companies and currently sits on the board of directors of Maritime Finance Company, Boa OCV, and Island Drilling. He is a graduate of Georgetown University and the University of Chicago, Booth School of Business.