Board of Directors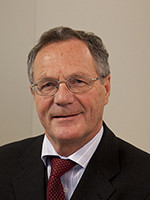 Helge Haakonsen
/ Chairman
Mr. Haakonsen has more than 40 years experience in the oil and gas and shipping sectors. Since 1972 until retirement in the fall of 2009 Mr. Haakonsen was employed by Fred Olsen related companies and held a number of senior project, management and board positions within the offshore and tanker industries, including shipbuilding, offshore construction, offshore drilling and floating production. From 1997 to retirement Mr. Haakonsen was employed as CEO and President by Fred Olsen Energy ASA. Mr. Haakonsen received a B.Sc. degree in marine engineering from the University of Newcastle upon Tyne, England and a B-Sc in business administration from the Norwegian School of Business Administration.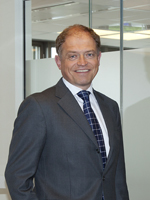 Pål Reiulf Olsen
/ Deputy Chairman
Mr. Olsen has 20 years of experience in the oil and gas sector and joined HitecVision in 2009. He has for the past 14 years been Director, Corporate Finance, in the Norwegian investment bank First Securities ASA (formerly Elcon Securities AS) and has for the past ten years headed First's energy sector corporate finance team. Prior to joining Elcon Securities Mr. Olsen served as Chief Controller and Head of Strategic Planning in Aker ASA, parent company of the Aker Group. Mr. Olsen received a MSc in Business from the Norwegian School of Economics and Business Administration in 1982 and is a CPA.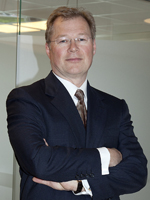 Erland P. Bassøe
Mr. Bassøe has been involved in the offshore oil and gas industry for over 30 years. He has founded or co-founded a number of companies engaged globally in offshore drilling, production, and related services, including: Chiles Offshore; Hercules Offshore; Scorpion Offshore; Frontier Drilling; ODS-Petrodata; Seajacks International; Floatel International; BassDrill; and BassTech. Mr. Bassøe holds a BS in business and public administration from New York University.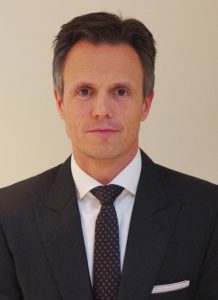 Simen Skaare Eriksen
Mr. Eriksen has 20 years of extensive international experience within the offshore and shipping industries. Mr. Eriksen currently also serves as Chairman of Vryhof Group, a company controlled by HitecVision. From 2008 until 2017 he held various roles with Frigstad Offshore, the last 8 years as CEO. Prior to that he spent more than 10 years in several positions with the A.P. Moller-Maersk Group at several of their international locations, most of the time with Maersk Contractors. From 1997 to 1999 he was with Maersk Line, completing a graduate management trainee programme at Maersk Shipping Academy. Mr. Eriksen was educated at NMH/BI Norwegian School of Management, the University of Oslo, as well as the Officers' Training School of the Norwegian Army.